Propel Impact
Experiential learning for the impact-driven economy.
Introduction
Propel Impact is Canada's largest experiential learning platform for social innovation and social finance. As part of the merger between Social Innovation Academy and the National Social Value Fund, we were approached to define and launch the new brand that would support the new organization.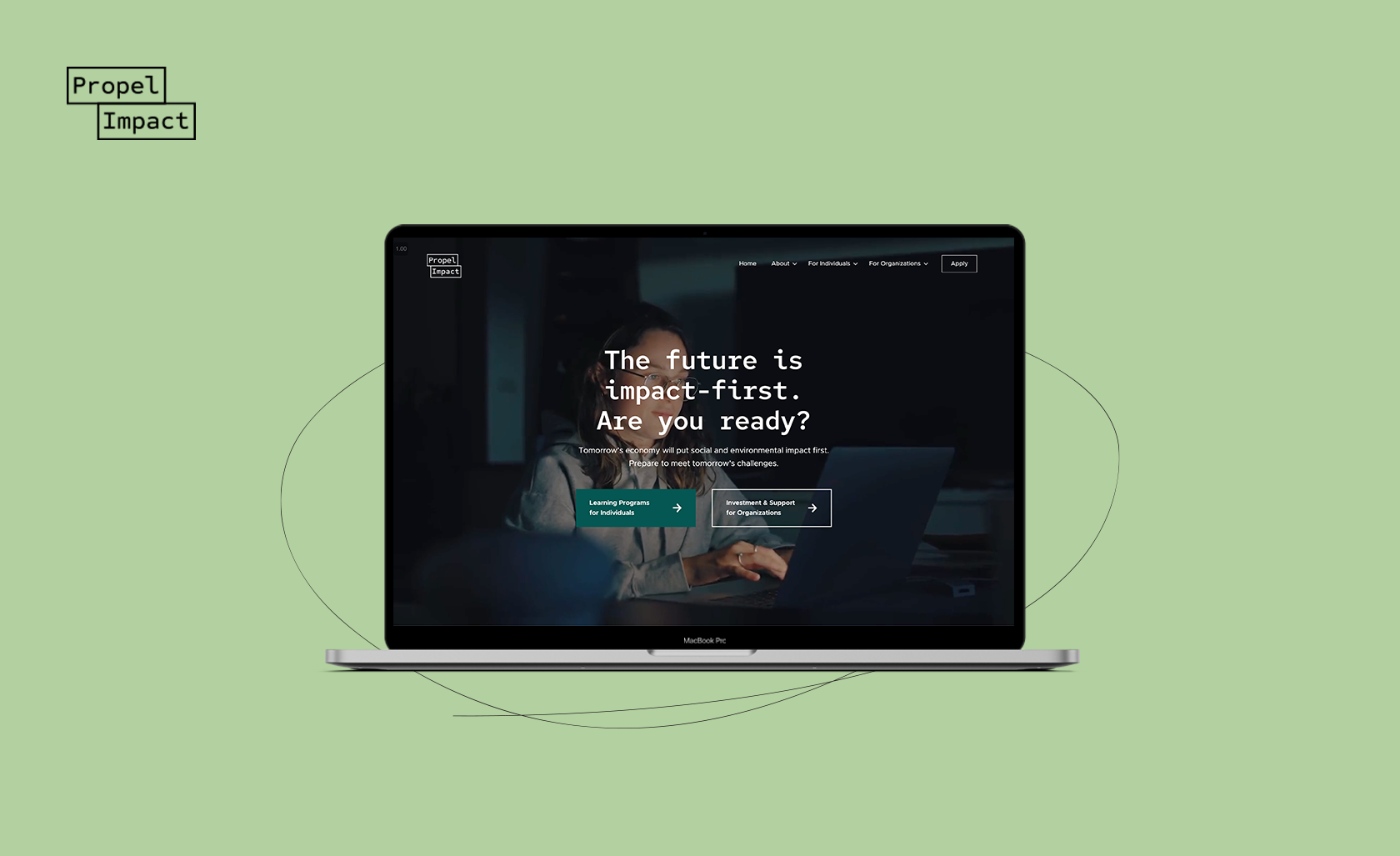 Challenge
How do we build a brand that captures the essence of both Social Innovation Academy and the National Social Value Fund—building a narrative bridge between the two organizations that would speak to alumni, participants, and funders?
Build a brand that brought together two long-standing organizations.
Approach
We employed a very user-research led approach to our work with Propel Impact. We began with rigorous reviews of their existing brands, communications, and programs. From there, we ran a survey and spoke to several alumni. It was on this research foundation that we were able to build a brand narrative that we knew would help Propel Impact make an important statement in the sector.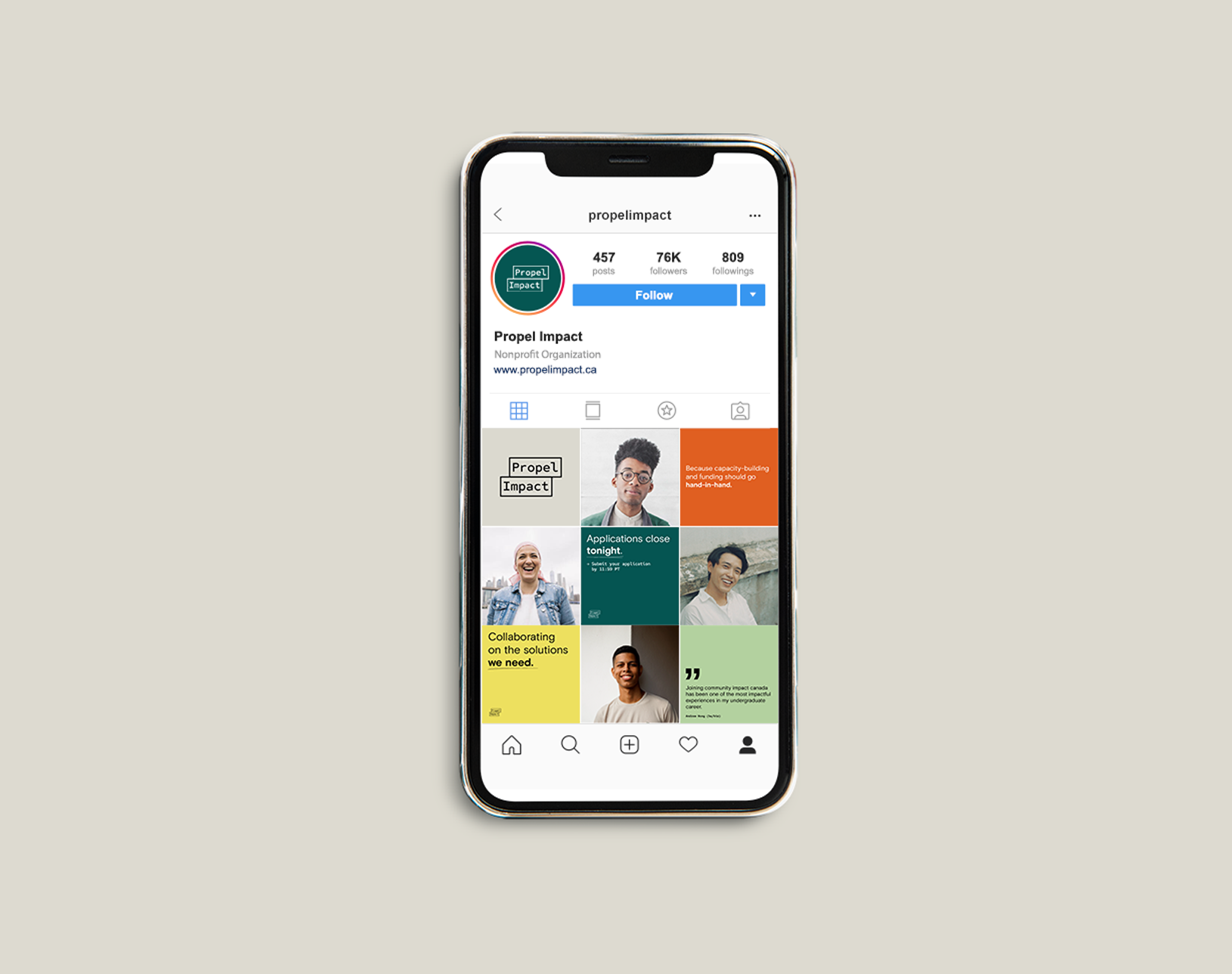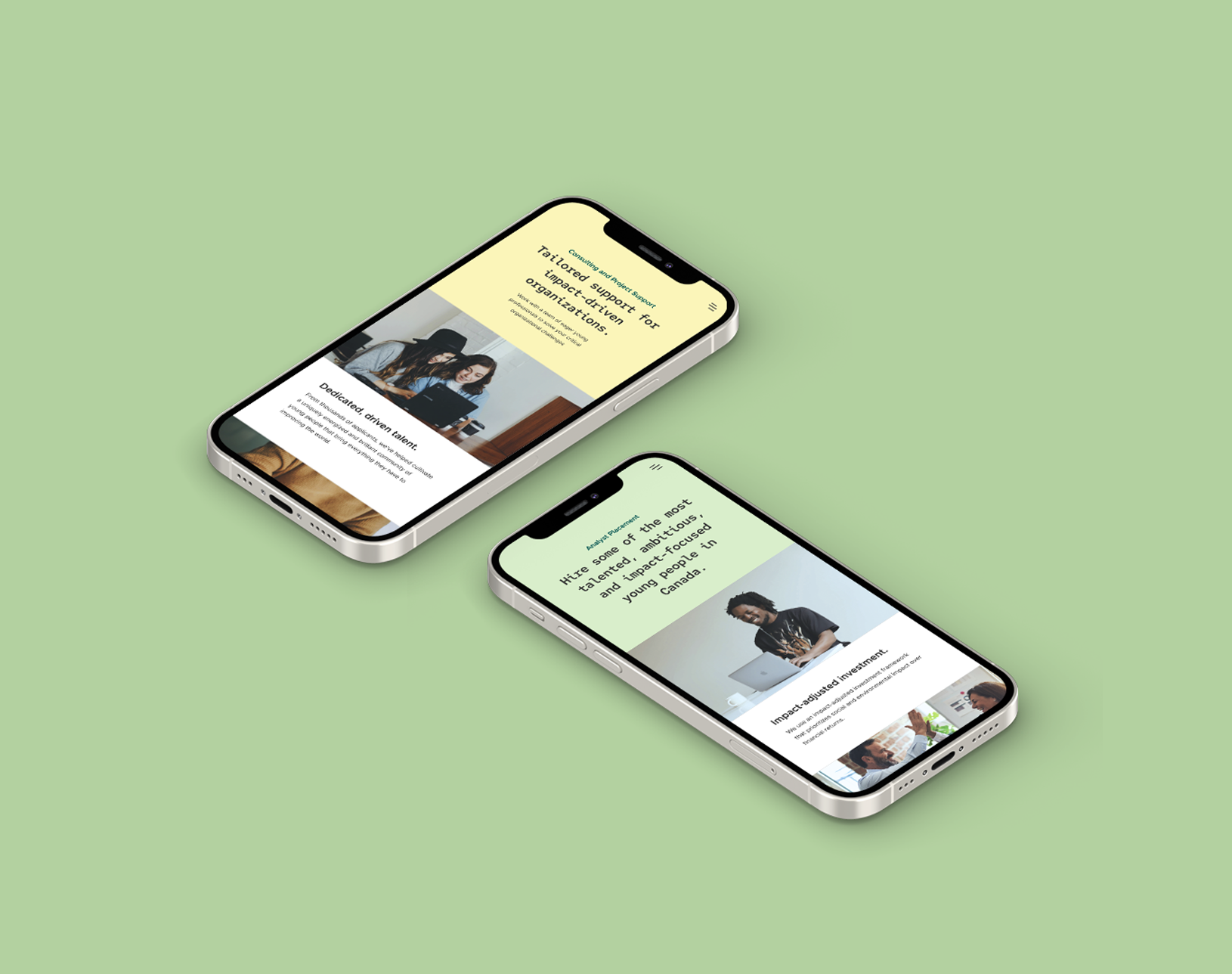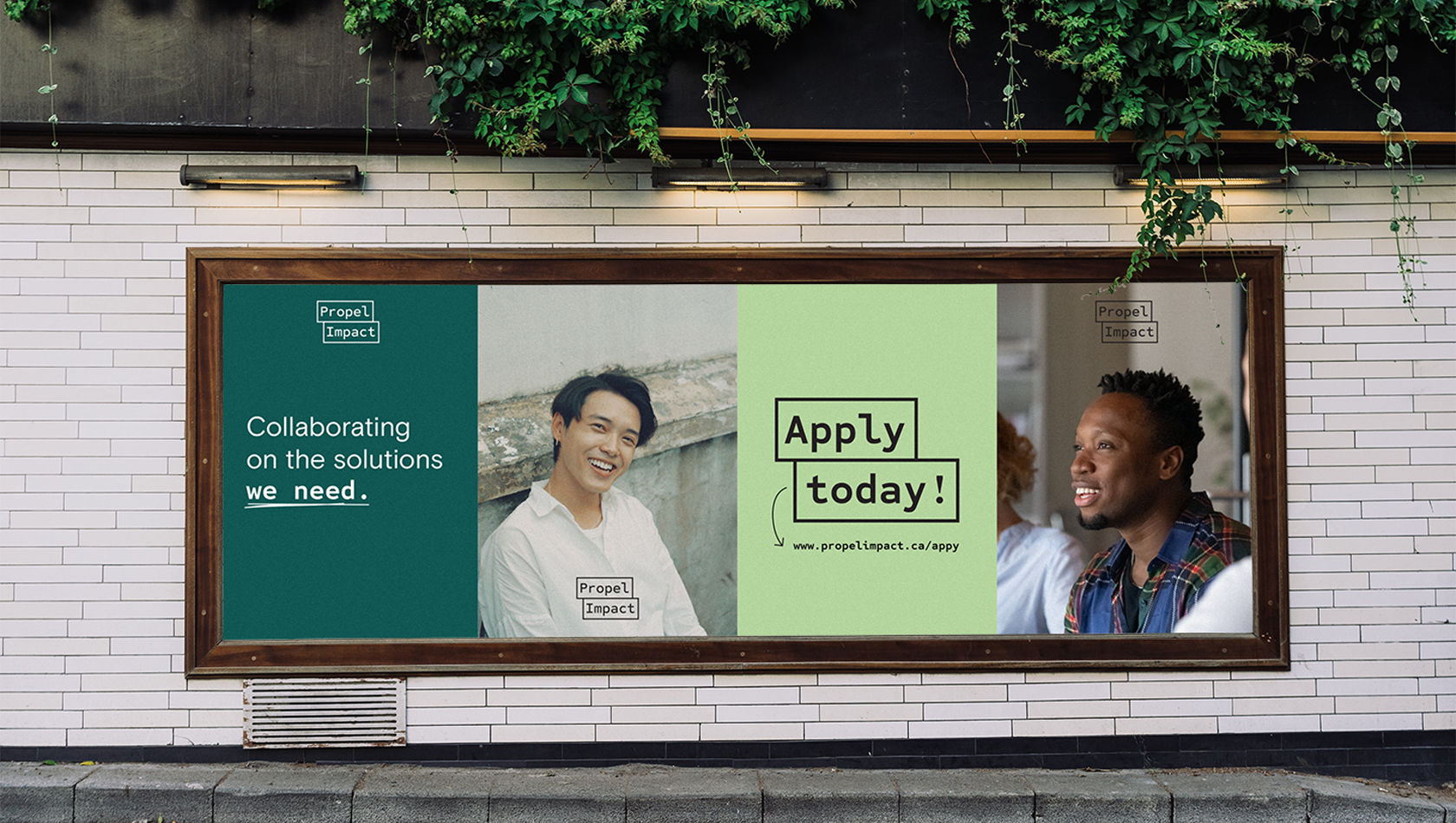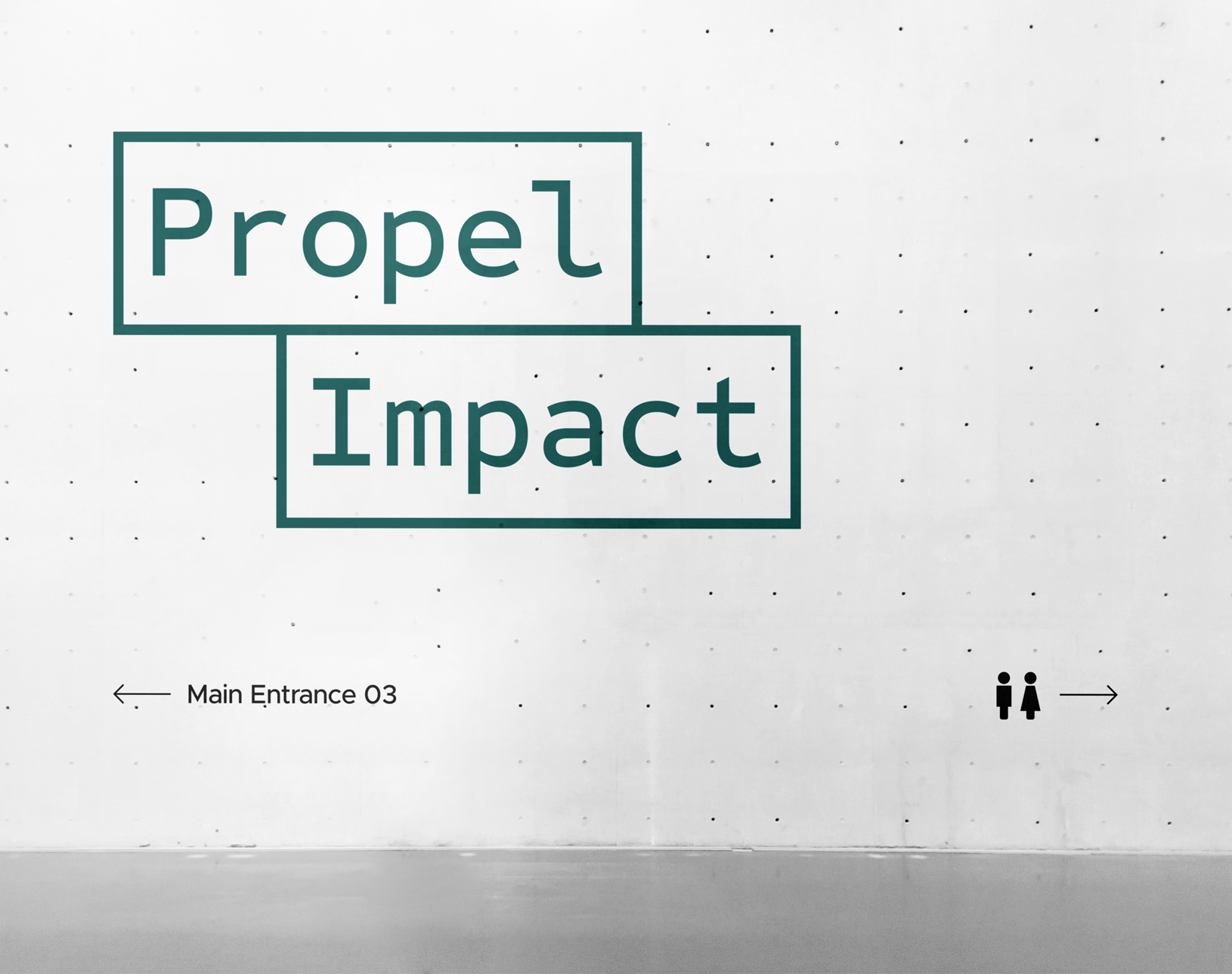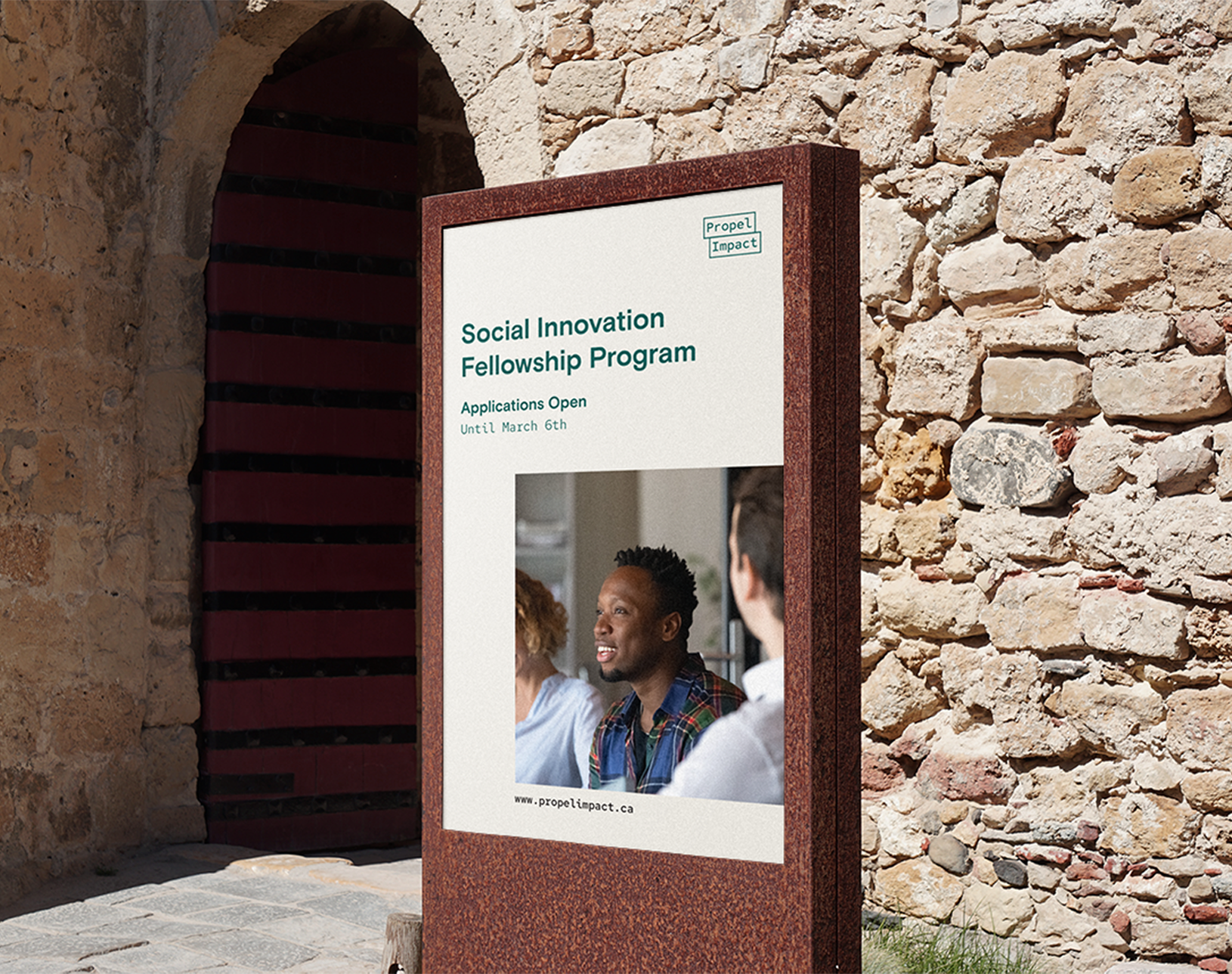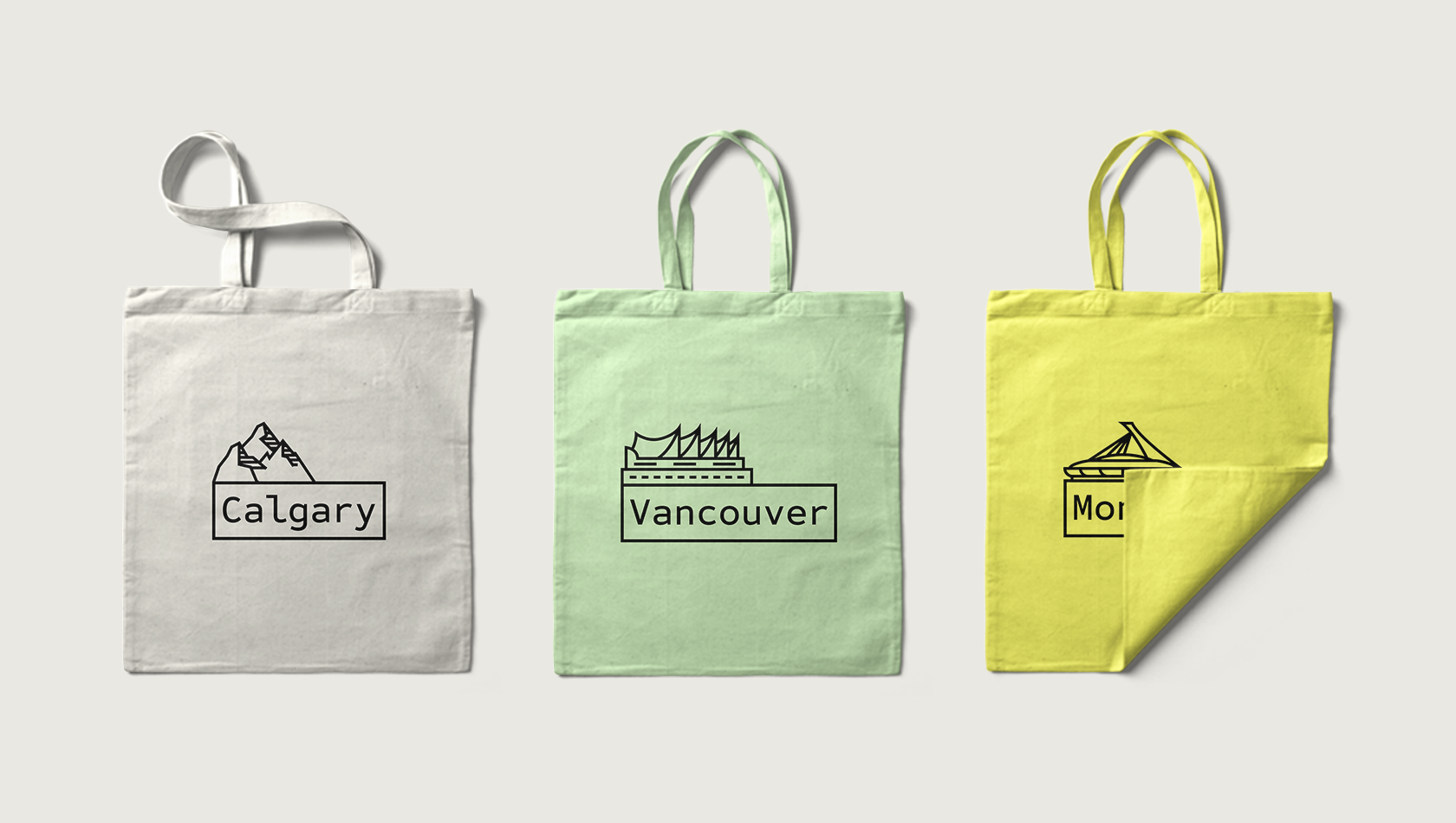 Execution
With a strong brand strategy in hand, we were able to build a visual brand that really spoke to a young, diverse, audience of potential social innovators. We created something vibrant, but professional. It effectively blended visual inspiration from more progressive corporate brands with elements from grassroots social change organizations. We were off to the races.
Branding
We created a visual brand that spoke to the audience and set Propel Impact apart from its predecessors in a vibrant way.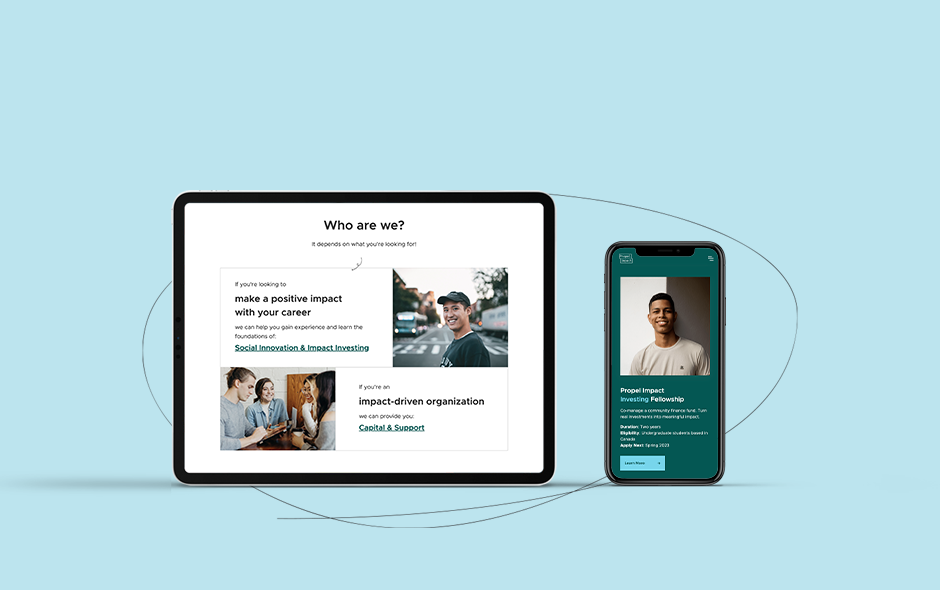 Website
We built a very human website that we knew potential fellows would see themselves in.
Brand Activation
To announce the brand to the world, we worked alongside the Propel Impact team to launch a week-long social media campaign that sparked a ton of interest in the sector.
Outcome
Cheralyn Chok, Executive Director of Propel Impact said this:

"Tristan and his team's ability to understand systems and communicate them effectively is unparalleled. I watched them absorb and internalize everything that makes Propel Impact run - from our raison d'être to the intricacies of our programs - and then immediately tell our story better than we could. Their processing power is matched by his bias to action; not only did they turn around a new brand and website quickly, but crafted the strategy for unveiling our rebrand to garner unexpected buzz and results."